Download some of the props and accessories you will need as you face the various Zero-to-450 Challenges!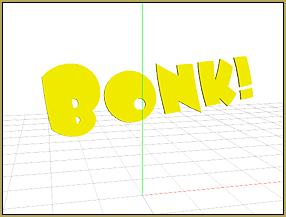 Get the "Bonk!" you'll be needing as you deal with the "Bonk Challenge!"
It's a 3D accessory that is very sensitive to light… be sure to roll it and turn it so as to have it show the color in it's best light.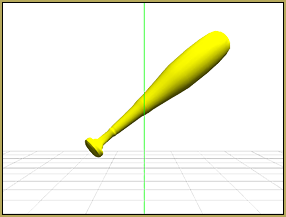 Download the Yellow Plastic Bat… it just might help you with the Bonk Challenge!
Reggie D created this and the other accessories using Sketchup and the models found in Sketchup's 3D Warehouse.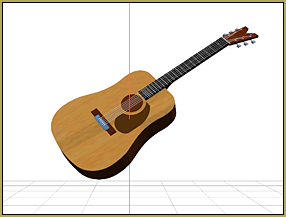 This Classical Guitar/Folk Guitar will fit right in with Miku and her pals.
Attach it to a dummy bone… or maybe attach it to your model's bones so the folk guitar moves with your model.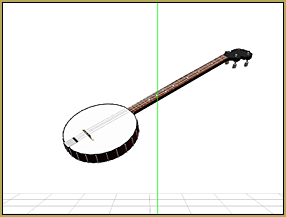 I know… nobody wants a Banjo.
But… download it so that you know you own one… just in case you EVER need one!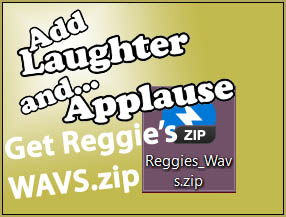 Get Laughter and Applause!
Use Audacity software to add fun and laughter to your animation's soundtrack!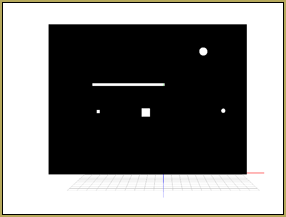 LearnMMD's Crop/Transition Panel is a nice tool. Play with it. a little, to get the feel of it. See it in action here:
… and Reggie's Bonk! video uses the Crop/Transition panel. See the write-up on LearnMMD.com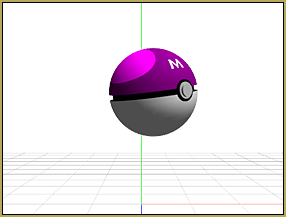 A Pokeball… a Master Pokeball… for your use in MikuMikuDance… Who knows what you will do with it!
… made from a Sketchup model found in the Sketchup 3D Warehouse.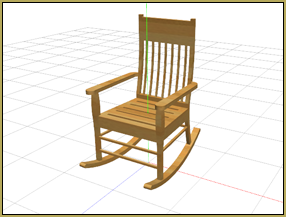 Reggie's Rocking-Chair "rocks" perfectly when you attach it to a dummy bone.
The zip folder includes the chair "painted" in several colors… as well as the "wood-tone" version, shown here.
This wooden stool (supplied to you in an assortment of colors) is a "natural" for any on-stage performance… and will look nice in a kitchen or patio scene, as well. It still looks good when you use the Si size command to adjust its size to match your model.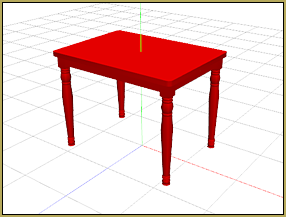 This set of "painted wooden tables" is indispensable. A table like this fits into almost any indoor scene.
Again… several colors of tables are in the download, including Miku Blue and Pink.